1940's Swansea Bay Swansea SA1 8QQ
Walk through our indoor 1940s Street, try on clothes and uniforms and let the youngsters do a quiz. Watch the Wartime Britain movie then have a Spam sandwich and Camp coffee in our gift shop cafe! Fun for all ages whatever the weather.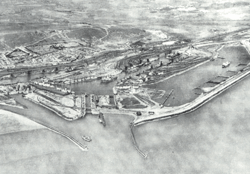 Discover for yourself what life was like for civilians on the 'Home Front' during WWII. Experience the sights and sounds of an air raid. See how people lived at that time and find out what you could eat with a week's rations!
Step back in time to the early 1940s…
Most people have heard of the London 'Blitz', but the ports and industrial towns of South Wales were also targets for the German Luftwaffe. 1940s Swansea Bay tells the story of the impact of the bombing raids on the area, and how the local people managed to cope with the devastation.
Follow the course of the bombers in the RAF plotting room before taking cover in the air raid shelter! Then, when the all clear sounds, stroll down the reconstructed street, past houses, shops and into the corner pub.
Short films and displays of actual material from the period help bring to life a time over 60 years ago when everyone had to carry a gas mask and identity card. Could you survive on a typical week's rations?
Calendar of Events
A varied programme of exciting themed events will take place throughout the year.
Look out for:
• Women at war
• Music of the 1940s
• Tasty ration book recipes
• Celebrate VE day
• 1940s Easter
Re-Enactors of all periods welcome.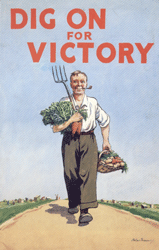 Our Tours including this attraction :